---
3. JIM BRUNO: MATTER OF TIME
(Jim Bruno)
Keep your hat on your head
Keep your eyes on the road
Always follow your heart
Or your heart will explode
Well it's never easy
And never that clear
When you howl at the moon
And the moon doesn't hear
We weren't meant to discover and never will know
Why the ones that we love disappear like the snow
But I know in the end
It's only a matter of time
Always cover your tracks
And lean into the wind
There's no turning back
And there's no giving in
Oh the anger comes easy
It cuts like a whip
But don't let it in
Or it might get a grip
It can shake you and break you and take you away
From the ones that you need for the rest of your days
And I know in the end
It's only a matter of time
Till we sing this song together
Till the storm we share is weathered
If your vision is keen
And your senses are sharp
You can keep it together
And not fall apart
Don't stop for a second
Don't think of the cost
See what you've got
Don't see what you've lost
One day they were here
And the next they were gone
But they're still in our hearts
And they're still in this song
And I know in the end
It's only a matter of time
© 2013 Jimmy Bruno Music (BMI)
Lead Vocals: Jim Bruno
Guitars: Jim Bruno and John Kuntz
Lap Steel: Max Butler
Drums: Boone Spooner
Bass: Brian Courtney
Harmony Vocals: Chris Jefferies
__________________________________________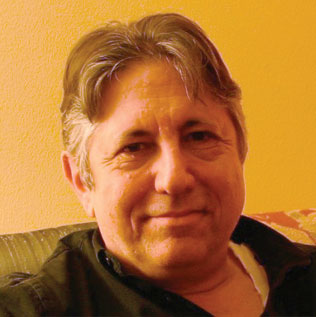 JIM BRUNO:
Jim Bruno is a San Francisco Bay Area based published songwriter and currently teaches courses in Songwriting at Foothill College in Los Altos Hill, CA and at the Freight and Salvage in Berkeley, CA.
Songs he's written have been recorded and released by Shawn Colvin, Mary Lou Lord, Cliff Eberhardt, Maurice Tani and Laurie MacAlister of Red Molly. Songs he's co-written have been recorded and released by Chuck Prophet and Thad Cockrell.
As a performing songwriter he's performed at the Greenwich Village Folk Festival, the Udine Folk Festival in Udine, Italy and has toured many times in Europe. He also played bass, guitar and sang in the Shawn Colvin Band and often performed with Shawn as a duet. He recently released his own album of all original songs called 'Alright Alright'.
He's negotiated and signed numerous song publishing agreements. Among others these publishers include Bug Music and the Welk Music Group in Los Angeles, and Largo Music in New York. In addition to his having his own publishing company, Jimmy Bruno Music, as a songwriter he currently has a music publishing agreement with Universal Music Group. He is an affiliated Publisher and Songwriter with BMI and the Harry Fox Agency and a voting member of the Recording Academy.